Paula Tosonotti has been baking cakes since 1995. She began cooking in earnest after taking private classes in Paris, while completing her Master's degree at the Sorbonne University. Paula studied for 3 years with Ariel Rodriguez Palacios and Chef Pâtissier Osvaldo Gross at the I.A.G. (Argentine Institute for Gastronomy) and graduated with her Chef's diploma.
Paula trained in the renowned restaurants Massey and Restó in Buenos Aires, operated her own catering business and also ran a pastry shop from 1999-2001. She moved with her family to New York in 2001 and settled in New Jersey, where she quickly gained a reputation for baking awesome ginger scones! Paula has also studied at the French Culinary Institute in New York City with Cynthia Peithman and Lauri Ditunno.
Paula has a creative flair that extends beyond baking; her other hobbies include furniture restoration, painting and organic gardening. She has lived and worked in Argentina, France, Peru and Switzerland and speaks fluent French and Spanish. Her experiences living and working in many countries all contribute to her eclectic culinary expertise and creativity with pastries.
To read more about Cake Fiction, to view our latest creations for weddings or other celebrations, and to learn more about cake decorating, I invite you to visit my earlier blogs: CakeFiction Blogspot to see some of our favorite cakes, and our fresh new blog here on this site, where I focus on recipes, wedding trends and country life!
Also click here to become a "fan" of Cake Fiction on Facebook
Paula's personal favorites and inspirations:
Media lunas (Argentina's croissant) and just about anything with Dulce de Leche.
6eme Arrondissement in Paris (where Paula studied at the Sorbonne)
Venice, Cortona and Positano in Italy (honeymoon memories of pasta and Brunello de Montalcino).
Jujuy (the northernmost province in Argentina, locro in Humahuaca, picnics and hiking in Calilegua).
Skiing (close to home in New Jersey, so I can get back to finish the cake) with my three daughters.
Why "Cake Fiction"?
Well every good cake tells a story. My husband and I were talking about the dance scene in the movie "Pulp Fiction" and thinking that it was whimsical and often surprising, just like the cakes I bake! Even the lyrics from that track tie in to my wedding cake dream:
"You Never Can Tell" was originally written and recorded by Chuck Berry. British producer / songwriter Nick Lowe has indicated this song was a source of inspiration for his song "I Knew The Bride (When She Used To Rock'n'Roll)".
"It was a teenage wedding, and the old folks wished them well
You could see that Pierre did truly love the madamoiselle
And now the young monsieur and madame have rung the chapel bell,
"C'est la vie", say the old folks, it goes to show you never can tell."
Links to Useful Wedding Resources:
New Jersey Wedding Services BestWeddingNJ.com – New Jersey's Ultimate Wedding Resource for New Jersey Wedding Resources & Wedding Products!
TeamWedding.com™ – Home of Top New Jersey Wedding Planning Sites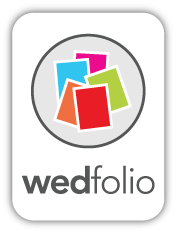 Cake Fiction is a top wedding cakes & pastry baker in the Long Valley, New Jersey Wedding Cakes guide on BigDaySmallWorld.com.